Information about jobs for electronics engineering is undoubtedly one of the information that has succeeded in attracting prospective students. Many prospective students feel confused about choosing the right major to give them promising job prospects in the future.
Electrical engineering is one of the majors currently gaining popularity and is widely available in various polytechnics and universities. Not only that, it turns out that many people already know how bright the prospects of this major are to pick up their work careers later.
Unfortunately, there are still many people who don't know it, so they still don't feel sure whether it's right or not if they choose that major. That's why this information will provide an overview and shadow to prospective students about what kind of jobs will be obtained by electrical engineering graduates.
Thus, by reading this information, you can reconsider choosing this major when you want to register at a university.
Promising Job Opportunities for Electrical Engineer Graduates
There are so many job opportunities that electrical engineering majors can try to implement what they have learned at University. If you don't know what an example is, here are some promising job opportunities for electrical engineering.
Automotive Industry
The automotive sector is currently quite busy because there are many enthusiasts from the automotive sector besides this sector, which has become a primary need for the community.
In addition, the automotive industry is one place where an electrical engineering graduate can make it a place to work. It seems like the automotive world indeed cannot be separated from various forms of electronics.
We also know that this job prospect is also quite bright because the automotive sector will certainly never die. If you can work in this industry and have a high enough position, you will have a pretty tempting salary.
Hardware Design Engineer
One of the jobs that currently have a bright future is Hardware Design Engineer. It should be noted that this job has a bright future because it has continuity with developments such as technology.
Because with the development of technology today, of course, the demand for hardware will increase. But of course, a piece of hardware that will not only have the same design continuously.
Electrical engineering graduates can also use their knowledge to design or manufacture a hardware component to become hardware design engineers. Moreover, some devices like this microchip, scanner and sensors are familiar to them.
Hence, if you are looking for jobs in electronic engineering, then this job option can be used as a reference.
Become a Teacher
The job opportunity that may be suitable for most electrical engineering graduates is working as a teacher. Your knowledge and expertise in this field will be useful if you share that knowledge with students.
It is undeniable that so many schools such as Vocational High Schools or universities use electrical engineering as one of their majors. You can be a teacher to deliver the material.
Software Developer
If you think that software development is a job that is only needed for information engineering and technology graduates, then your opinion. It is essential to know that electrical engineering graduates also have the opportunity to work in this job.
The software developer is one of the jobs that will make someone have to make software that operates on all computers. The software can be in the form of a desktop or mobile application.
If you already have enough experience, your chances of getting this job are also quite large even though you are an electrical graduate. This department also has a relationship with the job.
Working in the Energy and Electric Power Industry
The energy and electric power industry is one of the most extensive opportunities to be used as job prospects for electrical engineering graduates because it is evident if the job desk from the industry is following what is learned in electrical engineering.
Primarily if you work in a related industry held by the state, it is obvious that the salary you will receive is certainly more than sufficient because it will ensure the lives of its workers. It is not surprising that the job prospects of electrical engineering graduates are mainly domestic.
Robot Engineer
The robot is one of the technological works of human intelligence. Where most of the existence of this technology does function to facilitate human activities. It turns out that this job also provides an opportunity for electrical engineering graduates to be involved in it.
The working system of the robot is, of course, very dependent on the basic techniques of mechanics and electronics. That's why being a graduate of electrical engineering is relatively easy to understand a working system of robots provided in a company.
It is not surprising that this job prospect is very bright for electrical engineering graduates to use as a goal. The development of robotics in the digital era in the future has excellent potential to continue to grow.
Telecommunications Sector
The telecommunications sector is one of the potentials to get you a promising job as an electrical engineering graduate. As the technology advances, it will involve various aspects such as electronics and others to support smooth telecommunications.
Moreover, the salary offered at a company like this is also quite promising, making many graduates interested in applying for jobs in this sector.
You don't need to worry if you are in doubt about choosing an electrical engineering major or about your job opportunity because the scope of the career path of electrical engineering is extensive, especially in the future.
That's why the information about some jobs for electronics engineering as above can be used as an opinion or news about your future job prospects.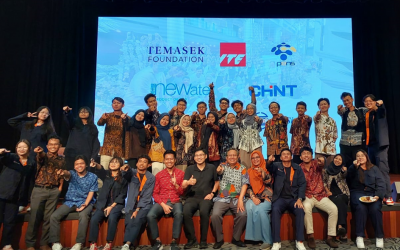 Program pertukaran pelajar antara Politeknik Elektronika Negeri Surabaya (PENS) dan Institute of Technical Education (ITE) Singapura merupakan inisiatif yang luar biasa dalam memperluas pengetahuan dan pemahaman siswa tentang berbagai aspek keberlanjutan dan...