Multimedia is a discipline that is currently popular to be studied. Many people are very interested in studying the multimedia field because it is a very promising prospect. Currently, there are even many people who are interested in choosing a multimedia arts job.
Multimedia art itself is an innovation used to unite various elements of art around us so that multimedia art is creativity created by combining various artistic elements and crafts such as literature, film, music, sound, drama, visual arts, or art. digital design.
Human life can never be far from all the elements that exist in multimedia. In fact, of course, a human being is associated with various types of multimedia almost every day. Therefore, it is not surprising that multimedia can also be referred to as one of the most popular means of communication today.
Multimedia is always packaged very well and very attractively by people who are experts in the multimedia field. This is what makes conveying information through multimedia more effective because everyone will be more interested.
There Are Many Choices Of Profession for Multimedia Students
Humans will always try to create all-new innovations that can later have a positive impact on their lives. Especially in the era of digital development like today, many examples of human innovations can simplify many people's lives.
The development of multimedia itself is also inseparable from the times where almost everything can be done digitally. This is what makes why more and more people are interested in studying multimedia in more depth.
But there is no need to worry because the profession in the multimedia field has good prospects. The following are some of the professional choices for a multimedia expert.
The most common job opportunity for a Multimedia major is to become a Web Designer. This kind of profession is usually chosen by multimedia graduates who have strong abilities in design and programming. Design skills are used to create interfaces on the web, while programming skills will be used to code on the website.
Web designers also have another task; namely, they will be responsible for always updating the content on a website and updating the website design so that people who visit the website are not bored with the appearance of the same website.
Another multimedia graduate opportunity for multimedia graduates is to become a graphic designer. Graphic designers have various tasks while working, such as publishing in print media, websites, posters, product packaging, and also creating a visual identity that is needed for branding a company.
Of course, the task of graphic designers is very important, where branding will also directly determine a company's success. Before working, a graphic designer will usually be given a brief first by the client, cream director, or manager about a concept that the company's desired goals will later develop.
Of course, the challenge of being a graphic designer is one's ability to provide brilliant creative ideas. Moreover, a graphic designer will also work under strong pressure and is also required to work quickly. A graphic designer is one type of profession that is needed by almost all types of companies.
As the name suggests, animator combines several elements such as art, design, and creativity to create an original visualization for various products. An animator requires a very high imagination when working, but the average multimedia studies graduate owns that high imagination.
But still, even though it requires a high imagination, an illustrator will be paid very much by a company. An animator can produce works in two-dimensional or three-dimensional form and usually has characteristics that make the work different from other animators.
The works created by the animators can be applied in the form of films, advertisements, videos, websites, and games
Interactive Media Designer
The next job opportunity for graduates of multimedia majors is that they can have a profession as interactive media designers. This profession is primarily responsible for creating interactive designs using text, data, graphics, sound, animation, and other visual effects.
Most companies need Interactive media designers to make websites, videos, games or use Interactive media designers to create online learning materials.
Sometimes Interactive media designers are also needed by companies to carry out the coding process and experiment with all product functions that the company has designed because they are often equated with software developers.
Suppose a graduate is majoring in multimedia who happens to have a fashion for playing games. They can choose a profession that can also channel their interests and become a career path.
This profession is called a game modeler or designer, mostly filled with a diploma in the multimedia field. The main task of a game modeler or designer is to create rules, setting the storyline, characters, properties, and how to play the game.
Another multimedia arts job that multimedia graduates can pursue is becoming a professional photographer. Of course, almost all companies will always need a photographer to do branding and also do marketing.
Moreover, companies engaged in the media, of course, will need a lot of professional photographers. It can even be a photographer working with a freelance system.
Therefore, they don't have to worry about finding jobs because their photos are high quality; they can sell them on various photo websites.
A graduate majoring in multimedia can choose a job called art director; the main task of a regional rubber is to create an idea or strategy used for marketing a product in a company.
So they have to think about the most effective marketing strategies and methods to advance the company where they work. The art director is one of the multimedia arts jobs that have promising long-term prospects.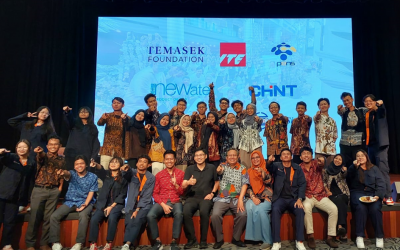 Program pertukaran pelajar antara Politeknik Elektronika Negeri Surabaya (PENS) dan Institute of Technical Education (ITE) Singapura merupakan inisiatif yang luar biasa dalam memperluas pengetahuan dan pemahaman siswa tentang berbagai aspek keberlanjutan dan...