Telecommunications engineering is one of the engineering majors that currently attracts the attention of prospective students. But not many people know about the clarity of this one major, even though it has a pretty guaranteed career opportunity.
Since it is undeniable that the selection of college majors plays an important role in determining students' future, students must understand every field of study to ensure the path of their futures. With the development of technology in telecommunication, so many companies need workers who have updated skills according to this field.
Meanwhile, this engineering graduate is one of the graduates who have broad job prospects. That's why if you want to have this opportunity, you must at least study according to the majors we recommend.
Therefore, to assist you in considering decisions before choosing a study program, we will describe a little information where this information will describe some engineering majors with bright job prospects.
Several Engineering Majors with Guaranteed Job Opportunities
The Faculty of Engineering is one of the faculties sought after by many people because the study programs are quite promising. Graduates of the engineering faculty are very relevant to the world of work that currently requires skills from specialists by their midwives.
Electrical Engineering
Electrical engineering is one of the majors or study programs that has attracted the attention of many people because this study program is believed to be able to provide high enough job opportunities for its graduates.
What is meant by electrical engineering? Electrical engineering is a study program that will learn how to design and apply system components that utilize electricity, electronics, and electromagnetics.
Electricity is an environmentally friendly resource and will certainly be used in the future because it can be made. Therefore, it's only natural that the job opportunities from the past are quite guaranteed because with the development of technology, of course, they will be increasingly dependent on electric power.
Civil Engineering
Civil engineering is considered one of the majors or study programs that have bright job prospects. It is believed that if ever graduates from this study program will continue to be needed by the community.
Since civil engineering is one of the majors familiar with the infrastructure, it is not surprising that every time there is development, the workforce of these graduates will be needed. Civil engineering will learn how to design, build, and renovate buildings, roads, dams, or other infrastructure.
Therefore, it is not surprising that the job prospects of this company are quite bright because the infrastructure will never die to be able to build a more developed country.
Industrial Engineering
Industrial engineering is also an option for those looking for a job prospect that is quite guaranteed. When you study industrial engineering, you learn many things, including what you learn in Mechanical engineering.
In addition, you will also learn about a management system in the industry. It is not surprising that the job opportunities of these graduates are quite guaranteed because the current industrial world has experienced a rapid increase so that in the future they will have guaranteed job opportunities.
Telecommunications engineering
Suppose you are looking for a study program with a bright future. In that case, we recommend choosing this study program because we know that telecommunications play an important role in maintaining long-distance communication processes.
When choosing this study program, you will learn how we communicate over long distances, whether it's studying signals, data transmission, computer networks, radar, or theories related to this field.
Especially now that many companies are engaged in the telecommunications sector. Since the development of technology, knowledge about telecommunications will also be increasingly needed to perfect the technology.
Robotics Engineering
We are sure that you must be familiar with the existence of robots. The meeting was not just a machine in the form of a human-like in the movies. But robots have many forms because they are made based on their function.
Nowadays, it is not surprising that you can find many robotic machines that can help various human activities. Examples of robots used in the industry produce goods using robots.
There is no denying that the use of robots will be much more popular than today. That's why for now, the science that studies robot science or Robotic engineering is popular. It is not surprising that this major becomes the main focus of many students since it has a high chance of job opportunities in the future.
Mechanical Engineering
If you look at all the things around us, it can be seen that almost all current activities use machines to achieve efficiency in work. It can be concluded that the machine's existence will certainly be more important from time to time.
Mechanical engineering is one of the choices of many people when choosing a study program at a college gap. This is because it will learn about all the principles of physics, which will later be applied to analysis, design, manufacturing, and machine maintenance.
Moreover, when studying mechanical engineering, you will find some knowledge in it. Some examples include mechanics, materials engineering, kinematics, and thermodynamics.
Architectural Engineering
This study program can be said to be a study program that many people desire. This is because graduates from this department have guaranteed job prospects for the future.
Architectural engineering is something that you will learn about something technical in the building and its aesthetic side. That's why you will learn about design and construction design when taking this course.
You also have to provide ideas, concepts, and designs regarding building construction, which civil engineering graduates will later realize. It is not surprising that this study program can be said to be one of the majors with high prospects because someone competent in carrying out this task is needed.
Regarding some examples of how many courses at the engineering faculty you can get when you get into university, some of the study programs mentioned above, such as Telecommunication Engineering, are considered a brighter future.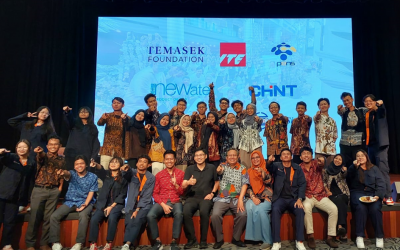 Program pertukaran pelajar antara Politeknik Elektronika Negeri Surabaya (PENS) dan Institute of Technical Education (ITE) Singapura merupakan inisiatif yang luar biasa dalam memperluas pengetahuan dan pemahaman siswa tentang berbagai aspek keberlanjutan dan...