Computer engineering is a discipline that is very well known and very much in demand by people. This is what makes the knowledge almost known to everyone. Many even compare computer engineering vs. software engineering.
Computer engineering itself is a discipline that focuses on studying the combination of electrical engineering and computer science. Computer technicians must understand the data communication system on radio frequencies and electronics on the computer.
Many people still mistakenly think that computer engineering and software engineering are the same things. But in fact, these two things are two very different things. The point of software engineering is analyzing requirements and designing an application that meets specific needs.
Hence, a software engineer is in charge of analyzing, engineering and, compiling specifications to be implemented in a software system design to meet a need. Of course, these two things are very different and require different studies as well.
Profession Choice For A Computer Technician
Currently, looking for a job is a challenging thing, where there are more and more people who need work, but the available job opportunities are getting smaller. This is also what makes, in the end, many people start learning specific skills that are not mastered by many people, such as computer technicians.
Indeed, to master computers in modern times like today, very few people can still do it. Therefore, when we can become computer technicians, we will have more excellent job opportunities. The following are some of the professional choices for a computer technician.
The first is a computer systems analyst; the main task of a computer systems analyst is the primary thing, namely, analyzing what kind of system will be used in a computerized system that exists in an organization or company.
In addition, a computer systems analyst will control projects that require them to examine or even engineer the system or business model used. But when someone is interested in becoming a computer systems analyst, they must master computer science and electronics well, mathematics, English and have a high level of accuracy.
Almost all big companies always have a database admin, so of course, being a database admin allows you to get more enormous job opportunities. The task of a database admin is to take care of the care and maintenance of databases or databases in a company.
Consequently, they have to maintain the database and also make sure it is easily accessible when needed. Although usually a database admin is paid a large amount, this job is, of course, a big responsibility.
Unlike what you imagine when you hear the word hacker, growth hackers themselves are an expert in using SEO techniques. They are tasked with marketing various content, analyzing sites and, doing digital marketing. Basically, a growth hacker will make a website famous.
Although many people still confuse computer engineering vs software engineering, a computer engineer can also be a software engineer. They will be assigned to apply the principles of software engineering for various specific purposes. Or others like them were asked to make a software which will later be applied to a computer system.
One of the professions with the best prospects in the field of computer engineering is, of course, becoming a programmer. Especially in the era of increasingly sophisticated digital developments like today, of course, a programmer will be highly sought after.
Many companies have websites, applications, or specific programs that support the running of the company. A programmer is tasked with creating, maintaining, and developing various applications, websites, and programs owned by a company. To do all these things, a programmer, of course, must understand the programming language well.
The Software Engineering Profession Is Indeed Very Promising
It can be said that currently being a software engineer is a very promising job; in addition to great job opportunities, of course, a software engineer is also paid a considerable amount. This is what makes many people who study informatics decide to become software engineers.
For people who are experts in the field of informatics, of course, the problem of software is not a difficult thing. Primarily when they have studied software every day, they will not mind too much when they have a profession as a software engineer. Here are some reasons why being a software engineer is currently so popular.
It takes someone very skilled in the field of informatics to become a software engineer. Therefore, do not be surprised if a company will pay very high to experts in software engineering.
In fact, high salaries are still the main reason why more and more people want to study software engineering and dream of having a software engineer profession.
The following reason why more and more people want to have a profession as a software engineer is that this profession allows you to work with more flexible hours, even though they are paid very expensively.
A software engineer does not need to come to the office at 8 am and go home until work hours are done. They can manage their own working time, as long as they can manage their computer software network system well, especially when working at a start-up company.
Promising Career Prospects
Human life in the future is predicted to be closer to digital technology. Therefore, when we have a profession as a software engineer, the profession will have excellent long-term prospects where digital technology will be needed continuously by all humankind.
Derived from the IT Department
The last reason, of course, is because someone comes from an educational background in information technology. Indeed, working in the field of digital technology is the primary choice for them. Although many people always compare computer engineering vs software engineering, both are still up-and-coming fields in the future.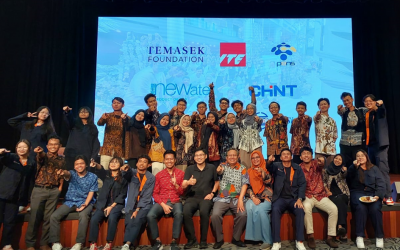 Program pertukaran pelajar antara Politeknik Elektronika Negeri Surabaya (PENS) dan Institute of Technical Education (ITE) Singapura merupakan inisiatif yang luar biasa dalam memperluas pengetahuan dan pemahaman siswa tentang berbagai aspek keberlanjutan dan...